Hondata Flashpro VS Ktuner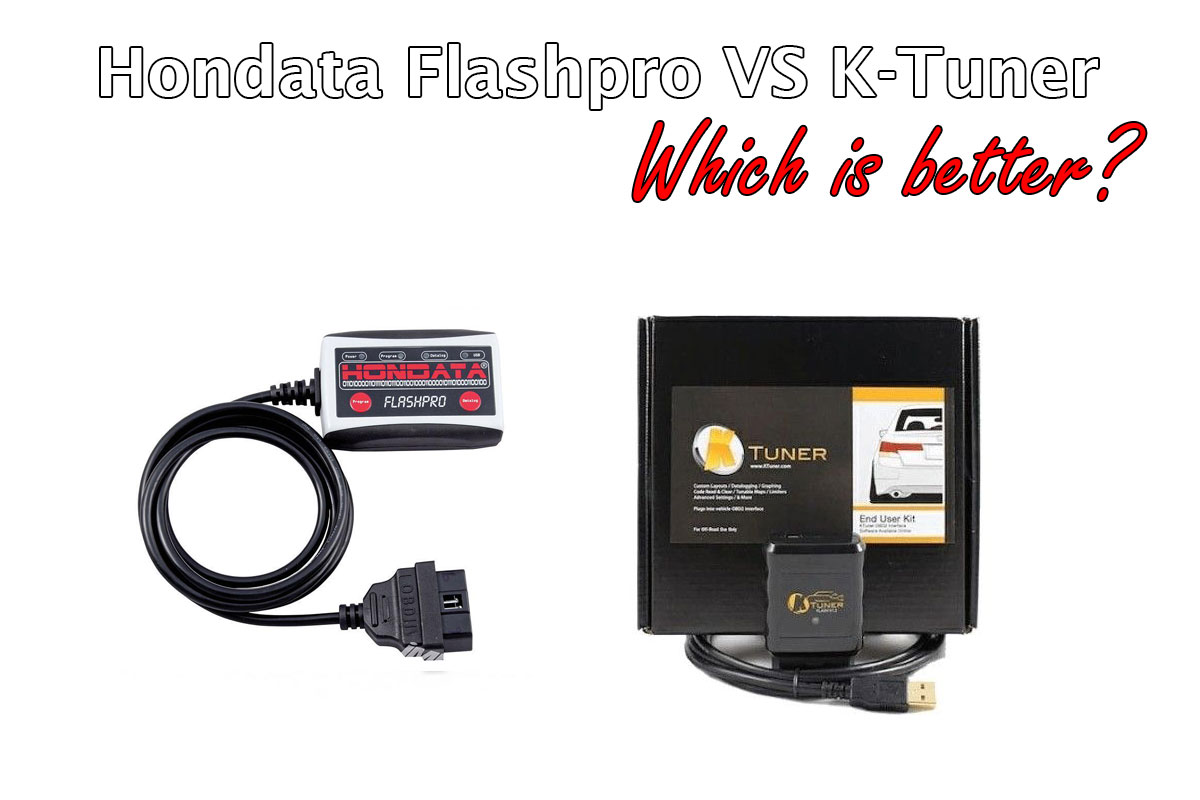 Hondata FlashPro and Ktuner are two of the most popular tuning systems for Honda vehicles. Both systems allow users to adjust various engine parameters, such as air/fuel ratios and ignition timing, to improve performance and efficiency. However, there are some key differences between the two systems that may make one a better choice for certain users. Here are top 5 differences of each of the systems and comparisons.
One of the main differences between the two systems is price. The V1.2 ktuner without a screen $449 vs the $790 for flashpro. When you are on a budget this difference can be huge. The full featured k-tuner with screen is also $649 at the time of this article and again you get a screen on top of a cheaper price than the flashpro.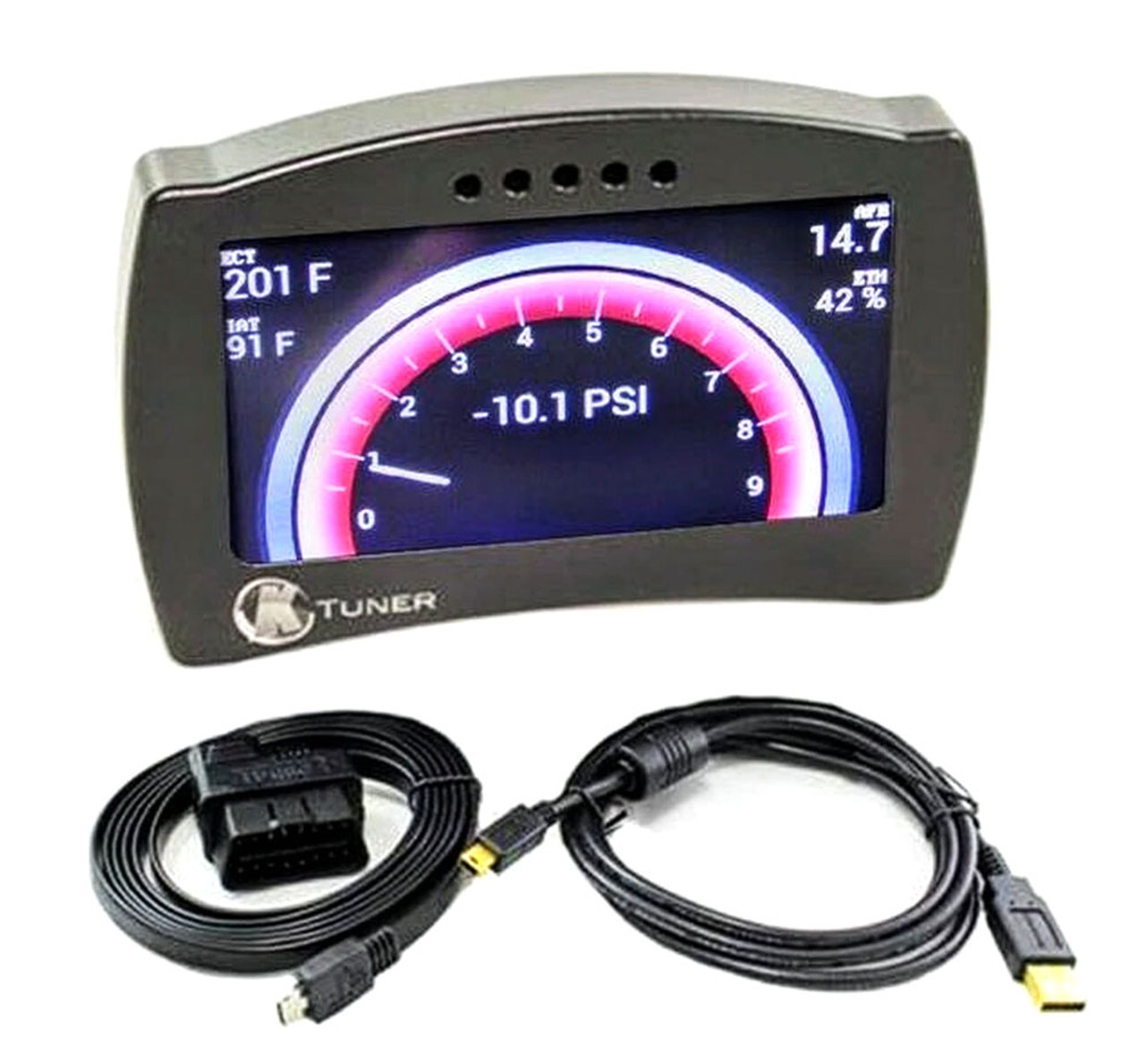 The next obvious difference we will get into is the applications. One K-Tuner is compatible with literally every single obd-ii Honda in existence, just about. While the flashpro units are only compatible with one specific vehicle. This means if you have a 8th gen civic si, and buy a 9th gen civic si or even a 10th gen civic si. You can keep the same unit, unlock it and use it on the next vehicle. With flashpro, each unit is built just for that model. So you would have to resell and purchase another unit for that same scenario. Essentially losing you money on the resale. The good news is ktuner and flashpro do retain pretty high resale value. Expect a 10%-20% loss of value. Compared to perhaps 50% for used bolt-on parts.
Now lets get into the more core differences. Hondata flashpro has been around a lot longer and thus a lot of tuners prefer Hondata. As well its come down to recently where one has more features for specific vehicles. For example, the 10th gen Honda Civic Si vs the 10th Gen Civic Type-R. Ktuner is the dominant force in the 1.5T models, however Hondata really pushed hard on their development for the 10th Gen Type-R and thus people opt in to those specific tuners per vehicles application. K-Tuner is also coming a long way with their work and the competition between the two will always continue to benefit the end user.
The level of control they offer is similiar between both. But Hondata FlashPro might have a few more features, especially on the 10th gen type-r and the 8th and 9th gen civic si. This allows users to make much more detailed and precise adjustments to their engine's settings. Some of these are rev hang tuning, map tuning, boost control, boost by gear, launch control and more.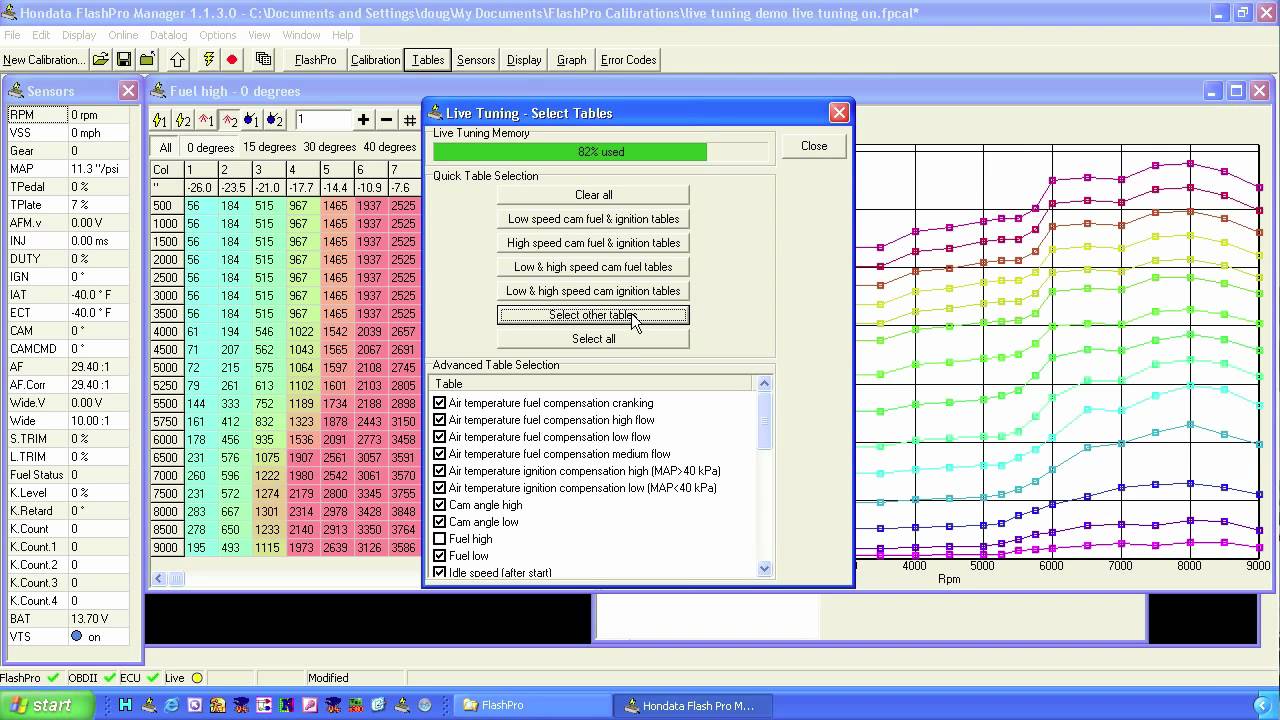 In contrast, Ktuner is more user-friendly and offers a more basic set of tuning options. It is more suitable for users who want to make simple adjustments to their engine's settings without delving too deep into the details. While Ktuner does not offer as many advanced features as the FlashPro, it is still a powerful tuning system that can improve engine performance and efficiency. And again it also depends on the vehicle you are tuning.

Both units also include basemaps, so you can literally download the software, click, install and go setup your vehicle with some basic mods. When you get into heavier setups and fully new turbos, injectors, fuel pumps. There you may need to get some custom tuning. At which point its worth having that done as not all motors are created equal and tuning them custom can sometimes net more power than a basemap.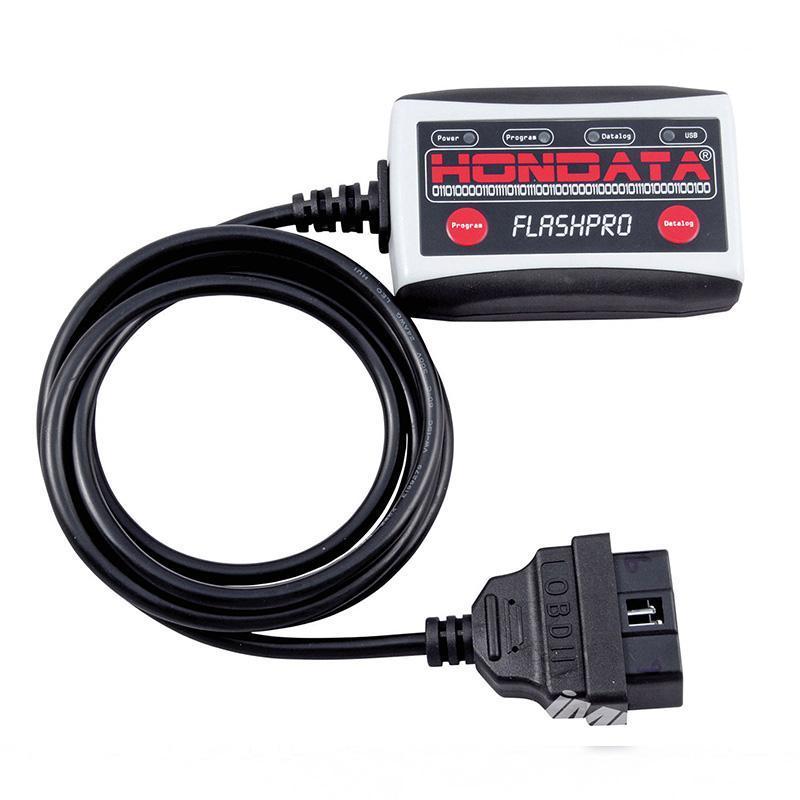 App control, both hondata and ktuner have their own apps that you can use via a phone or tablet. As well as desktop versions as well for more ease of use. A lot of people can also run these apps on headunits directly which support android .apk files and can display guages and more right on the headunit itself. For some oem Honda headunits, Hondahack can be used to unlock the system and allow for hondata and ktuner to be installed.
When it comes to ease of use, both the FlashPro and Ktuner are relatively straightforward to use, but getting into advanced custom tuning takes a very serious individual and may require a tuner.
Both systems also offer extensive support and resources to help users tune their engines. Hondata offers an extensive knowledge base, a forum for users to share information, and a team of experienced engineers who can provide technical support. Ktuner also has a knowledge base and a support team, there are also groups on facebook and forums in which some users can help one another. But a lot of this is kept secret by the tuners who excel as its their core business. As well a lot of tunes are now locked, meaning you cant get access to see what was done over a standard basemap and copy or steal that knowledge. Which is a benefit to the tuner community, but has compromised some of the new guys who want to learn.
In terms of safety, both systems have built-in safety features to prevent engine damage. The FlashPro has a fail-safe feature that automatically returns the engine to its original settings if it detects any abnormal engine behavior. Ktuner also has a safety feature that will prevent the engine from being tuned beyond its limits. But this is typical and tuning a motor can have catastrophic consequences if done wrong. This is why we suggest basemaps, custom basemaps or custom tuning.
Overall, both Hondata FlashPro and Ktuner are excellent tuning systems that can improve the performance and efficiency of your Honda engine. The choice between the two will ultimately depend on your specific needs and goals and what you are looking for.
Stay tuned for more articles about both and more specific tuning information in the future.
Want to purchase a Hondata Flashpro? Order here: https://hardmotion.com/shop/fuel-tuning/hondata-flashpro/
Want to purchase a K-Tuner? Order here: https://hardmotion.com/shop-by-brand/k-tuner/
Recent Posts
Hondata Flashpro VS KtunerHondata FlashPro and Ktuner are two of the most popular tuning systems for …

Hondata Guide Review and Top Tuning Tips!Hondata FlashPro is a powerful tuning tool for Honda and Ac …

What is the best way to wash your car?When it comes to keeping your car in tip-top shape, one of the …